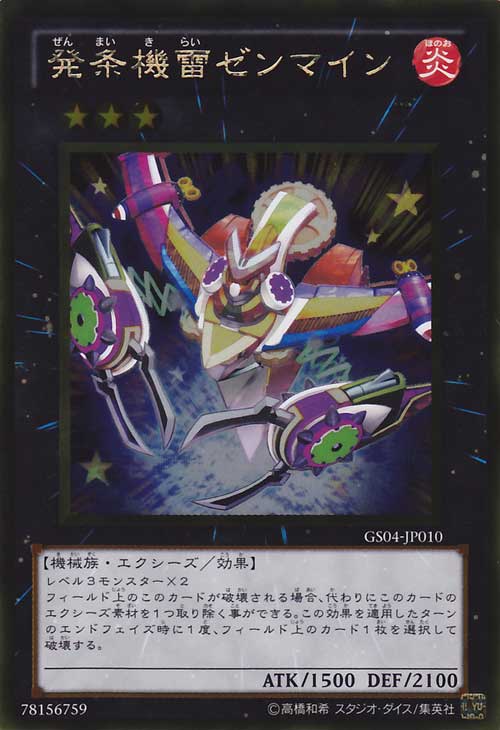 (Source Yugioh.wikia)
Just felt like trolling after seeing how things turned out for us TCG-Players of the Yu-Gi-Oh! World for the past year, consider this like some sort of a Year 2011 Summary...
Now, we all know that Konami, as a fact, uses the TCG as some sort of a Milking Machine... while we still have different prices in each different Region. Now, Milk is actually a good metaphor... since it seems to look like that:
- the United States has cards which in general are worth like 10 times more than OCG counterparts; let's call this Quality B Milk
- EU-Europe has like a price raise of 12 times; let's call this Quality A Milk....
- Now as for SWITZERLAND... which is not just in Yu-Gi-Oh! a Milking machine for the whole International Economy, the price can rise up to 18 times the Original Price... Making it the Kobe-Beef among all the top quality Milk on this whole Planet; S Quality Milk
Now, I am not going to whine like a sore loser, since, despite the fact, that all us Bloggers here are all pretty much broke, and we still get all the cards needed to do our reviews for you properly, by purchasing our cards for reals in 100% legal ways, we've never even once thought about complaining, since this is just how things work and we just learned to deal with the fact, that we are pretty much just a bunch of totally morons.
However, our excuse, thus not only ours by limiting it to Sephiroth and me, but rather the whole TCG was, that we get like the broken cards before OCG right?
And by saying that, this would mean that we may get sick expensive cards such as Tour Guides for 140$ each (and in Switzerland up to 200$, no kiddin', making it 600$ for a whole playset) before OCG just then again to being looked down by the OCG local players for calling us 'cheap' for relying on broken cards... (btw, I just might mention that Reborn Tengu was between 40-50$ each by the time tengu-plant was popular in Switzerland)....
As if this was not bad enough TCG even get it worse by its rarity of cards being raised by 2-5 levels... such as Solemn Warning/DAD, once a mere Common valued less than 1$ up to cards with the price of over 70$ and Pot of Duality/Rescue Rabbit from Super Rare/Rare worth less than 5$ (again, no kiddin' I was in HK when POD just came out) up to cards which are or were worth over 120$.
Now, still we could still not really complain right? I mean, after all, we still had TCG exclusive which practically means that we can at least have spoiler cards which were about to appear 6-12 months later than in OCG. If you consider it as lending a card effect for 6 months before the 'Official Release' it would mean that this card you got for example 60$ would cost you 10$ a month... which is kinda acceptable, since this price seems to be fair if it is all about raising your EGO upon players who could not actually afford those cards. In other words... this was like displaying the scenario of the commoners and the bourgeoisie of TCG-YGO...
But no, screw that... Once again we've been violated by Konami all over again. The Gold Series 2012 just manages to throw everything into the filth of a deer corpses rotten private parts, covered in the sinful fluids of fresh killed Santa Claus! Now let's check the already announced spoiler out, taken directly from
Shriek
.
Now, we can't really argue with Black Luster Soldier... since we already had that ourselves and OCG got trolled with the Ritual Version in their DUEL TERMINAL, so, that's totally fine and reasonable right? Same for D.D. Crow, Dimensional Prison and Pot of Duality... we've also received our re-prints.... so, nothing wrong there....
But WAIT... what is this? Can it be? Wait wait.... whaat? Is this.... a.... TCG... Exclusive? Oh indeed it is? Wait... is it.... a shitty one such as... D-Boyz? Noo? Or is it... some less shitty one such as... Adreus, Keeper of Armageddon... nooo....
So... what is it then? OH WAIT!!! Wasn't this.... yeah.... THE TOP PRICE CARD of our last set???
Yeah... it is.... it's fucking Zenmaines!!! That card which people had to pay up to 80$ just to get it just like.... 1-2 months ago??? Well this one definitely takes the cake.... I seriously have no idea what else I can say here... rather that I just had to laugh really hard when I've read about it... it was like... ahahahaha... yeah right, I just paid 70$ for it last Saturday and they can get it for like 7$ in a few weeks (no kiddin' that's actually what happened)...
So, my next Deck Review is next weekend, till then, have a nice week and enjoy the time till we meet again =D
-Kamishima Kimika, out~